'Miranda' Limited Edition PRINT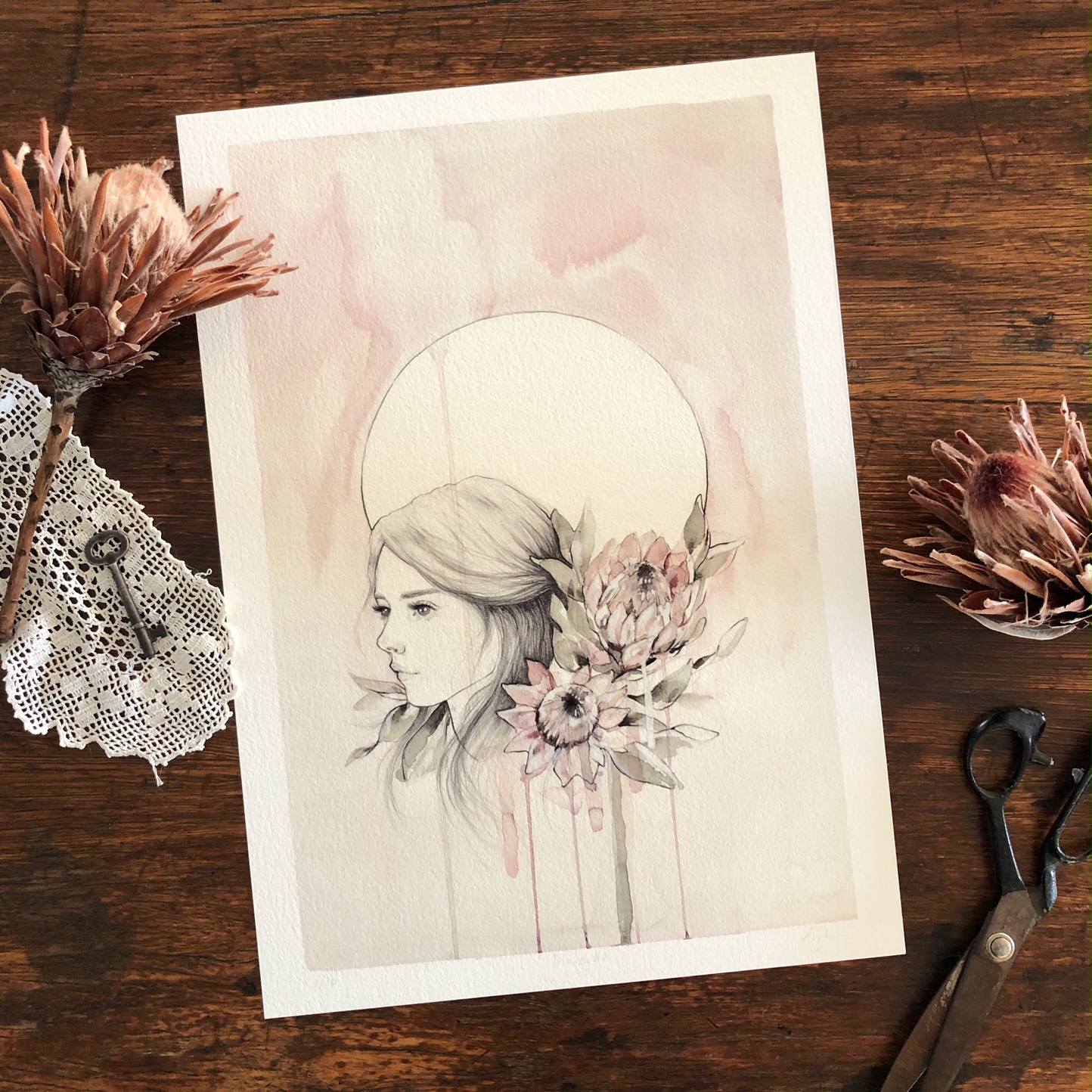 'Miranda' Limited Edition PRINT
'Miranda'
{The Woods End 'Limited Edition' Collection}
Inspired by the haunting Australian story 'Picnic at Hanging Rock' written by Joan Lindsay.
"Whether Picnic at Hanging Rock is fact or fiction, my readers must decide for themselves. As the fateful picnic took place in the year nineteen hundred, and all the characters who appear in this book are long since dead, it hardly seems important' (Authors note, 1967)
A limited edition print run of 10 (ten)
A3 Archival Pigment Print on 308gsm Hahnemuhle German Etching Paper. Each print is numbered, named + signed by the Artist.
Original artwork; watercolour + graphite
Available in
*colours may vary from screen to screen